We are the cosmos made conscious and life is the means by which the universe understands itself.
- Brian Cox, physicist
Embrace your cosmos...
A galaxy is an entire universe, a mini-cosmos teeming with supernovas, nebulae, billions of stars and trillions of planets

(many of which may harbor evolving, intelligent life!)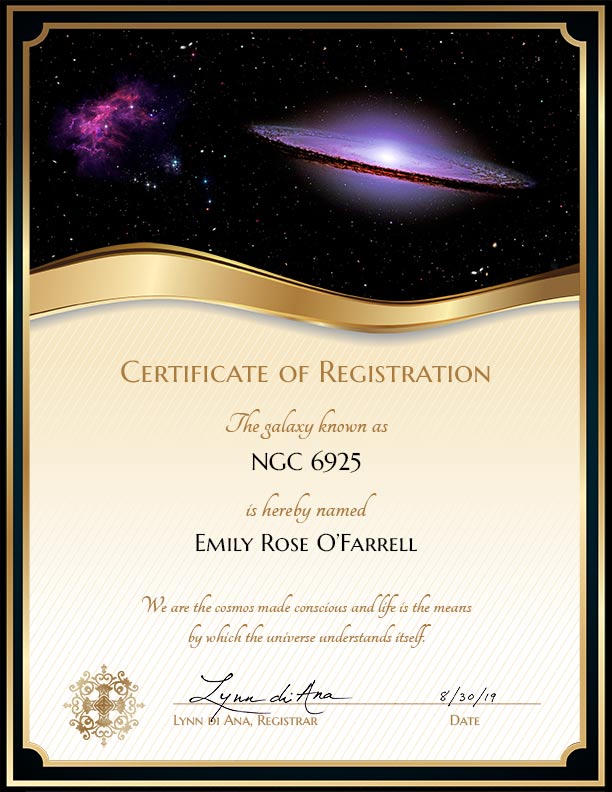 Name a galaxy and build a better world with free electricity from outer space!
Your registration fee helps maintain solarpunkplanet.com, a platform that informs writers and the public about how we can realistically create a better future. Solarpunk is a positive response to climate change, inequality, and fiction's depressing obsession with dystopian futures. As futurist Brian David Johnson says of sci fi:
"We can change the future by changing the story we tell ourselves about the future we are going to live in."


Solarpunk is an emerging literary genre that believes that Earth's best years are ahead of us. It believes that decency, kindness and maturity are what it will take to make a better future, and these aren't impossible achievements — not for a person and not for a world.
Imagine naming a galaxy that is home to an evolving world, where the service motive is replacing the profit motive, and where post-scarcity collaborative consumption is replacing zero-sum squabbling over scarce resources.
I offer two galaxy registration packages: Deluxe and Economy.
See below for details.